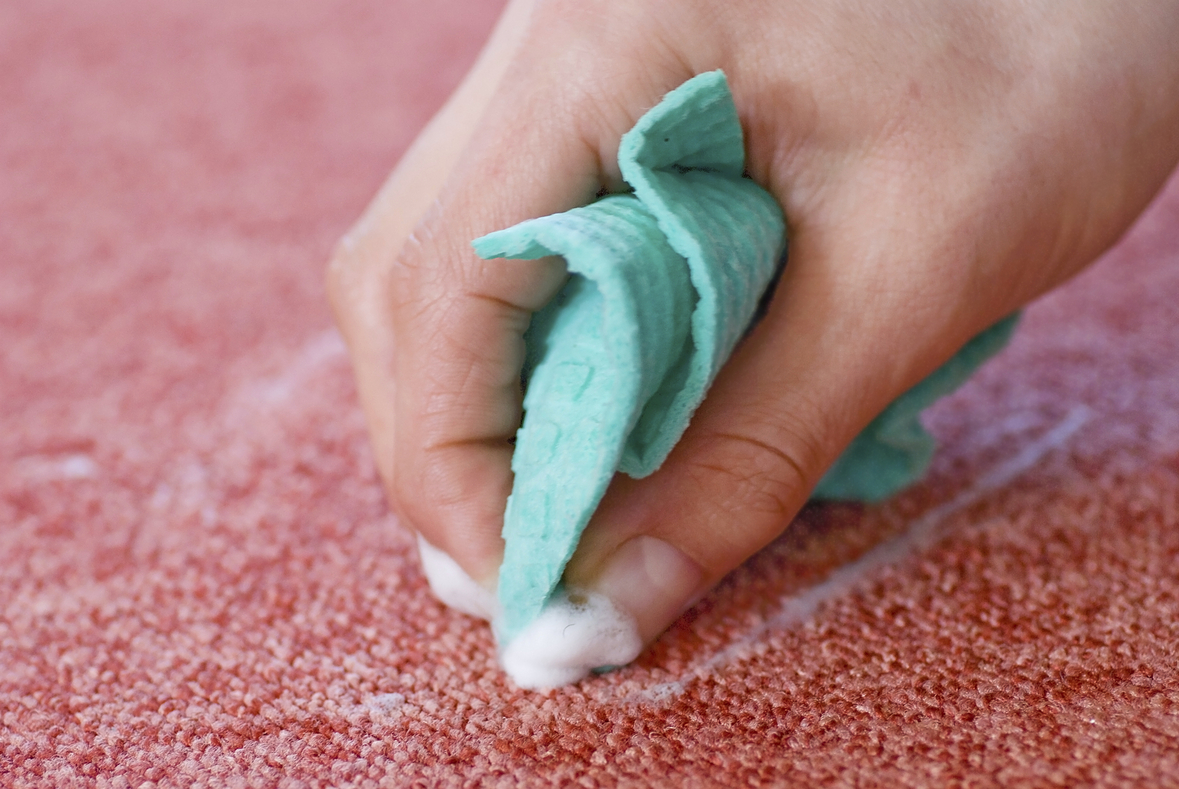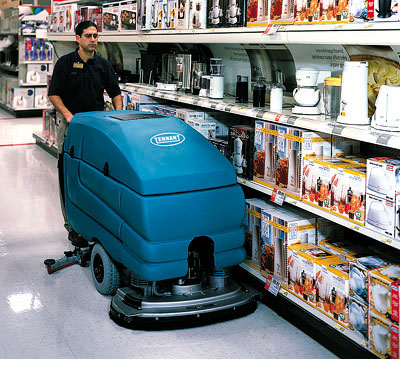 Applications & Potential Uses

PROVEN - POWERFUL - APPROVED


​
Use the Lotus PRO Unit to clean and sanitize furniture tops, fixtures, mirrors, telephones and coffee units. Deodorizes drapes, bed linens and comforters. Safely removes stains from carpet, upholstery, and other water safe fabrics. Cleans and sanitizes bathroom fixtures including shower grouting and toilet bowls, Use also in the spa, gym, dining facility and public areas including restrooms without rinsing. The Aqueous Ozone (03) created by the Lotus PRO system also extends the life of cleaning equipment such as floor scrubbers, carpet extractors, mop heads and buckets, as it removes the residues left by chemical cleaners.
Floor Scrubbers
- Lotus PRO is used safely and effectively in floor scrubbers for ALL types of hard-flooring; including hardwood, ceramics, stone, vinyl, linoleum, marble etc. - resulting in a proven slip factor reduction up to 70% and extending the life of the equipment itself.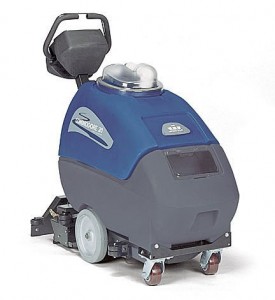 Carpet Extractors
- Lotus PRO is used safely and effectively in carpet extractors - leaving no chemical residue - resulting in the extended life of the carpet and the equipment itself.
Stain Removal
- Lotus PRO safely and effectively removes tough stains from carpets, upholstery and other water-safe fabrics.
Bathrooms
- Lotus Pro is used for cleaning and sanitizing ALL bathroom fixtures, including sinks, toileta, shower walls, tubs, drains, chrome, mirrors, glass and more - leaving no streaks or residues behind.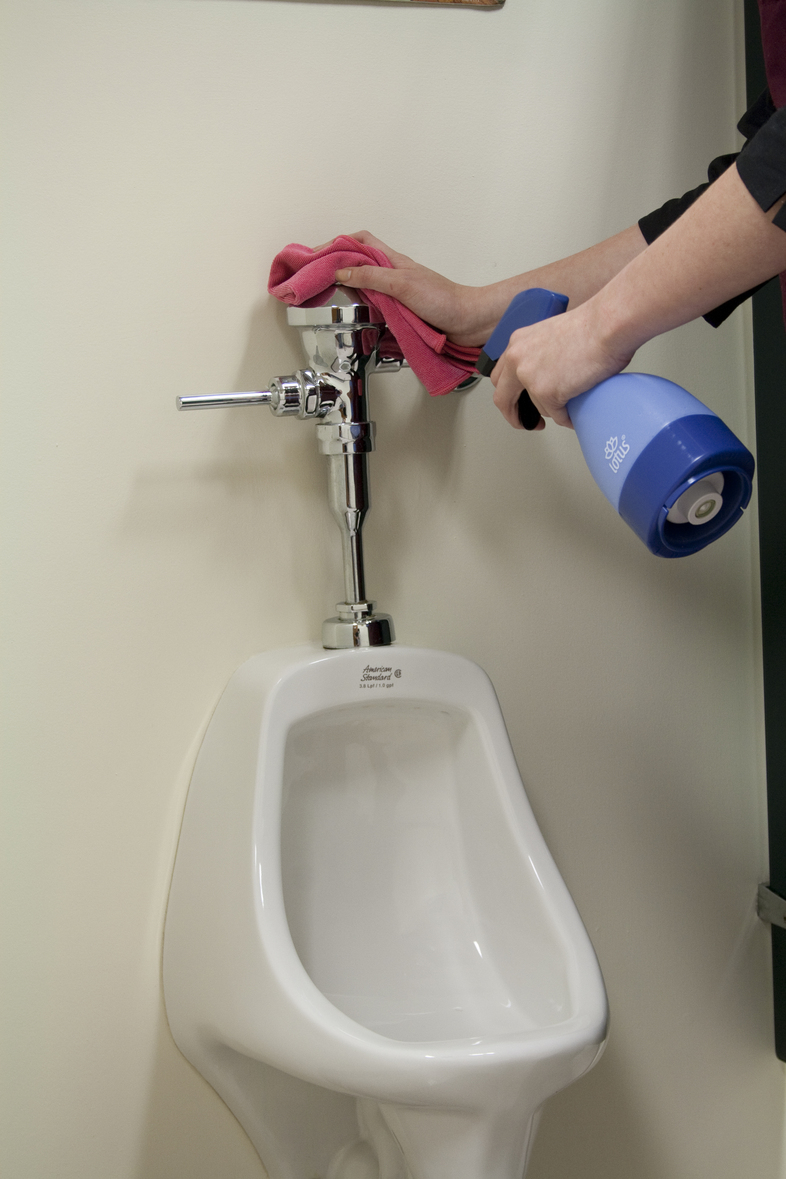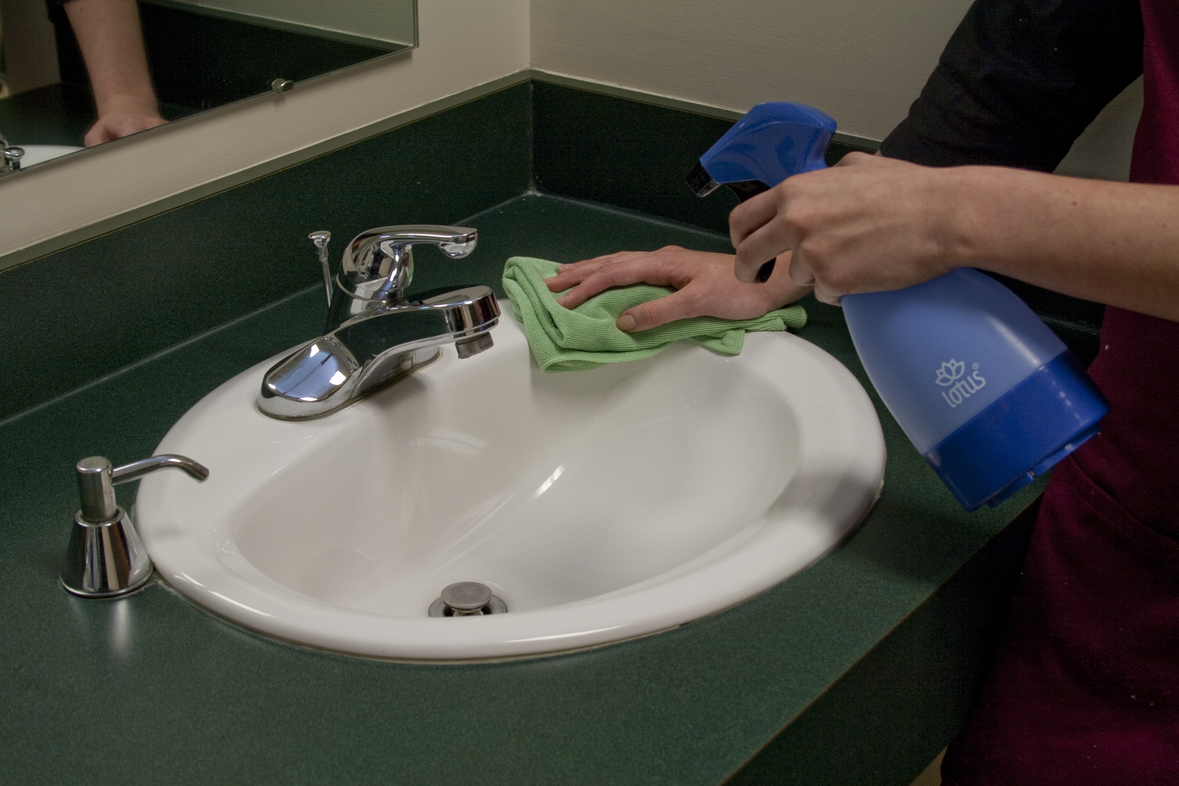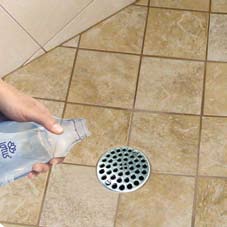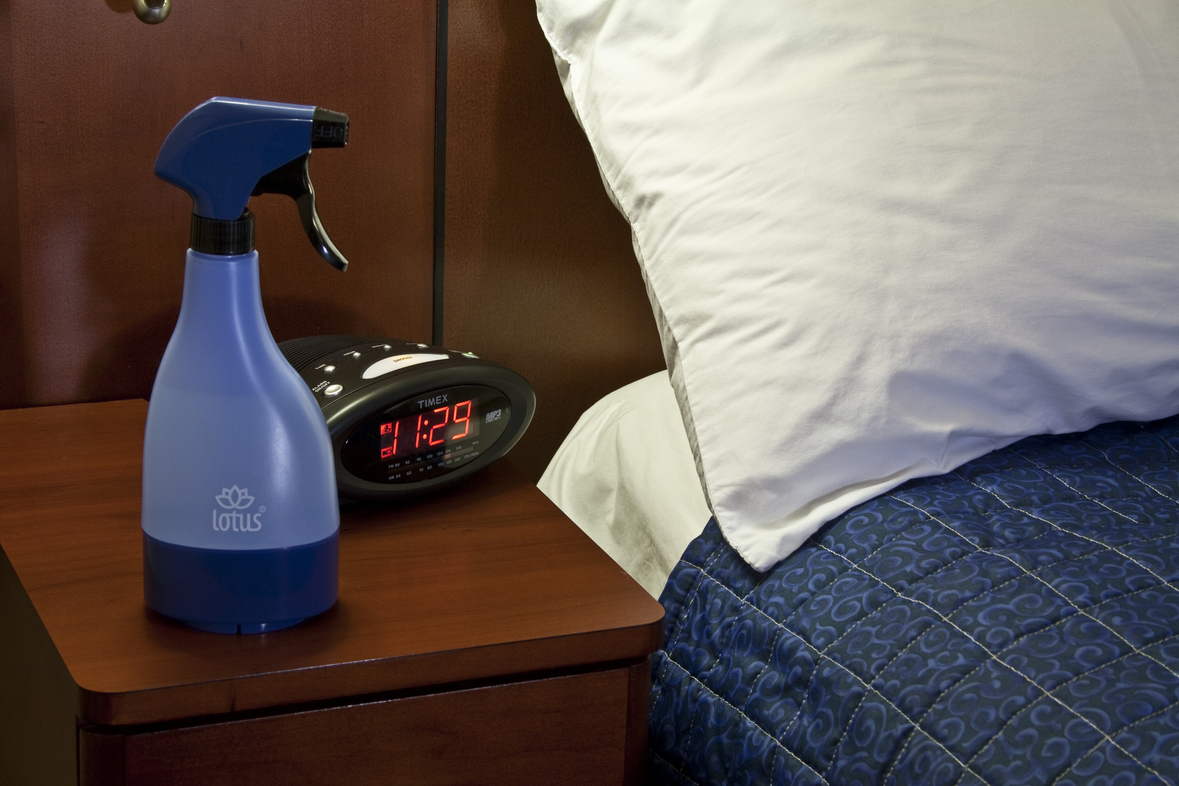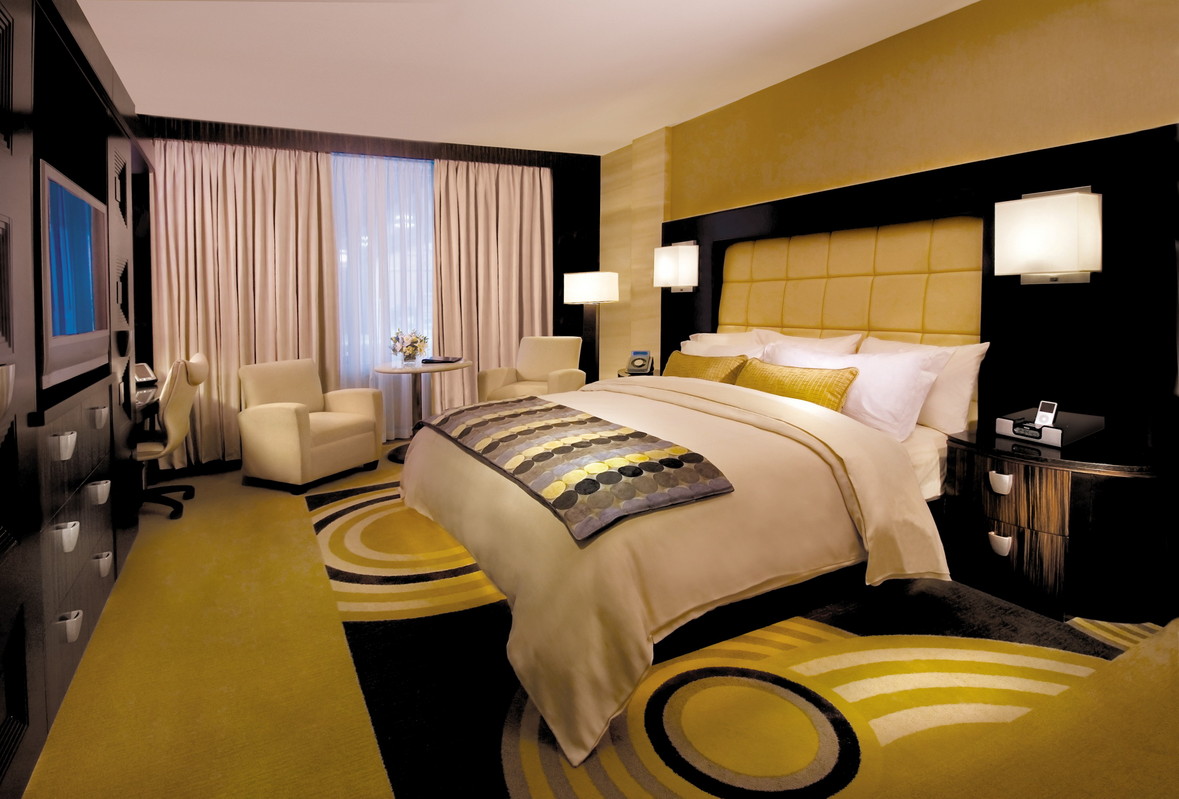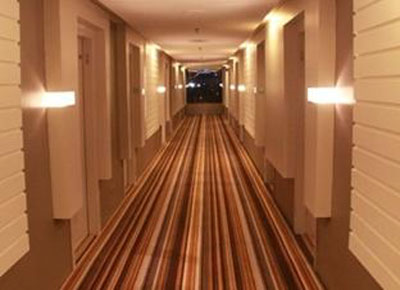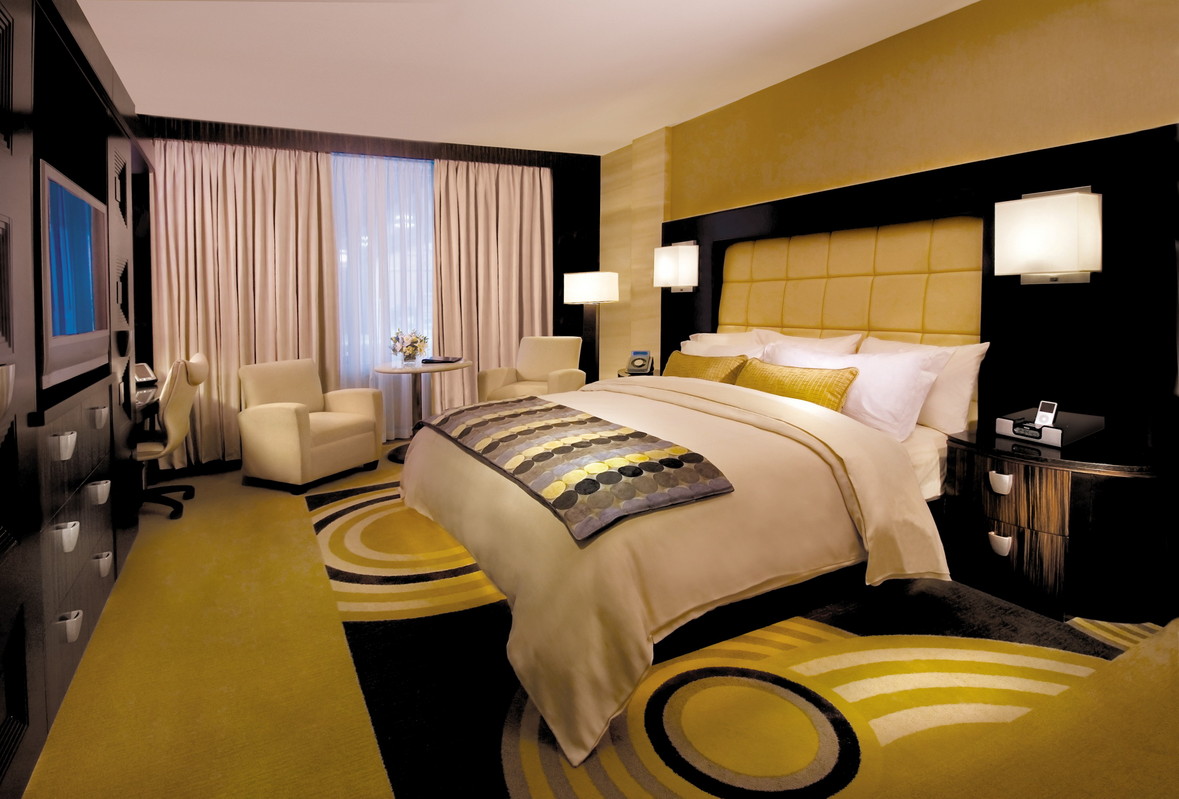 Hotel and Dorm Rooms
- Lotus Pro is safely being used in countless hotels, resorts, universities and colleges to clean, disinfect and deodorize ALL furniture, linens, fixtures, mirrors and glass - leaving NO chemical residue or scent behind.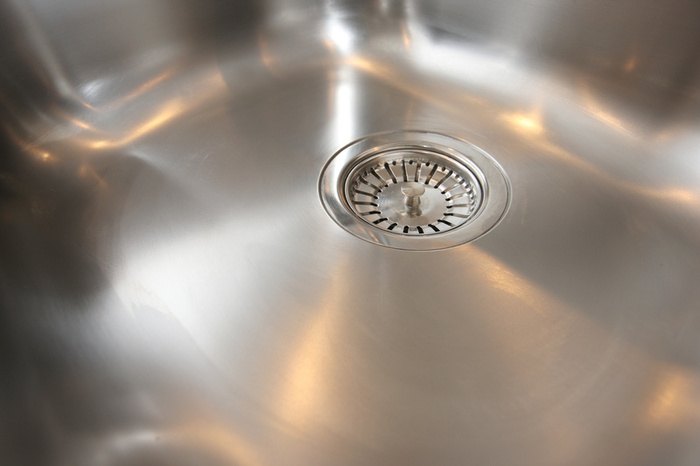 Stainless Steel
- Lotus Pro is safely and effectively being used by countless Schools, Hotels, Resorts, Manufacturing and Health Care Facilities to clean ALL their stainless steel equipment, appliances and fixtures - leaving no streaks behind.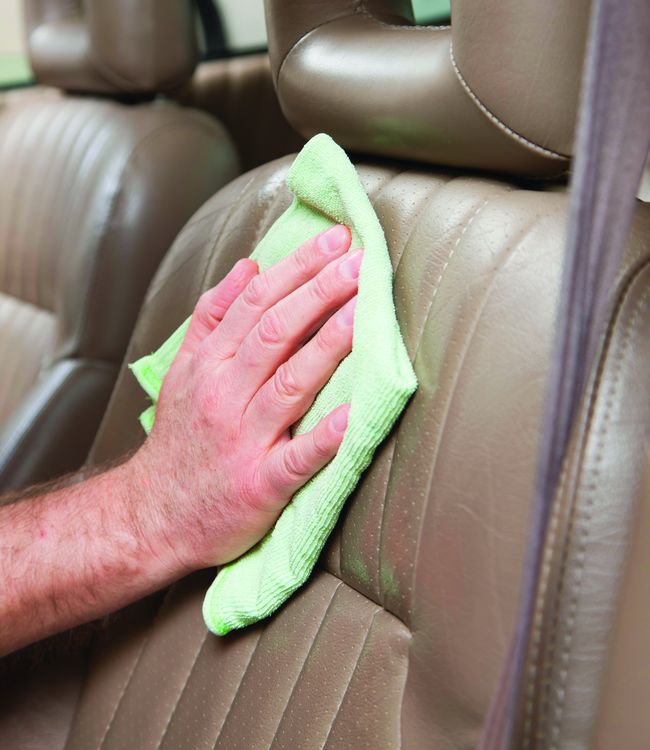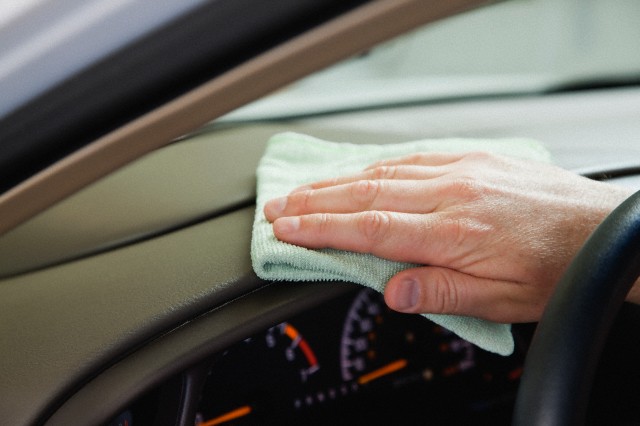 Car Detailing
- Lotus PRO is being used by many Auto Detail and Car Rental Companies, Dealerships and Trucking Companies to clean and deodorize Windows, Dash Boards, Seats and carpets - leaving no streaks or harsh, chemical scents.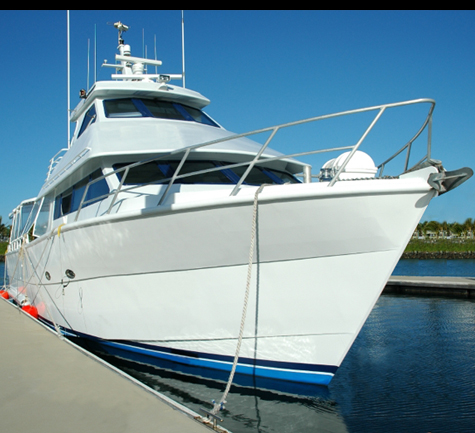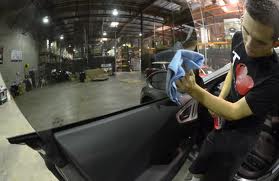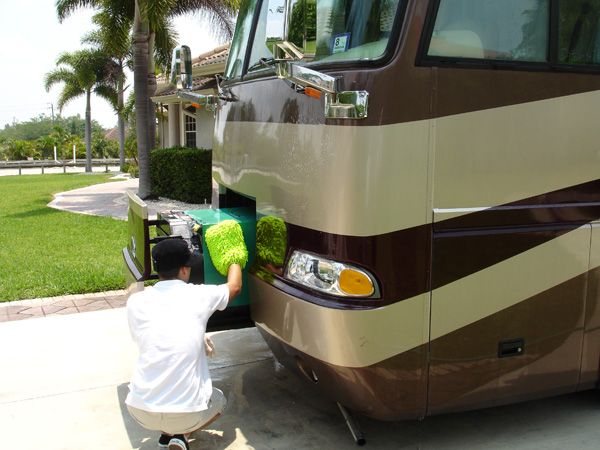 Boats & RV's
-
Of course Lotus PRO is used to clean, sanitize, deodorize and remove stains in ALL types of Recreational Vehicles - safely and effectively, without rinsing.
** The Aqueous Ozone created by Lotus PRO is being used in endless applications across every Industry with Impressive results. To view a list of Customers currently using Lotus PRO, kindly visit the "End User List".